CURRENT OPENINGS:
There are no current employment openings at this time.
---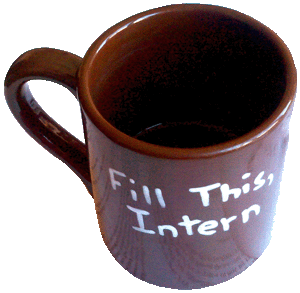 The Inlander accepts internship applications year-round. Applicants are considered for various positions (see below) and should indicate their preferences:
1. News Writing: Write at least one article a week; flexible shifts (10+ hours/week); work with other reporters on projects; blog for Inlander.com.
2. Arts & Culture Writing: Write stories and assist Culture and Calendar Editors; flexible shifts (10+ hours/week); work with other reporters on projects; blog for Inlander.com.
3. Photo: Shoot photographs for publication; also learn to process and edit images for print; report to Creative Director.
Since these are unpaid positions, we strive to offer interns solid, real-world experience. Interns will get the opportunity to work in a professional newspaper environment alongside working reporters and writers. They will have access to staff meetings and critiques, where they'll learn how our weekly paper works.
NOTE: Qualified applicants must be currently enrolled in a college degree program to be considered eligible for an internship position.
Pay: N/A. Interns may receive minimal compensation for exceptional work.
Duration: 3-4 months; year-round opportunities available. Interns should be based in the Spokane/Coeur d'Alene area during their internship.
Requirements: Genuine interest in journalism and currently enrolled in a college program (degree credit is not required, but strongly encouraged).
TO APPLY: Send a resume and three writing samples or a photo portfolio to intern@inlander.com. Also please include a letter explaining: 1. Your availability and the number of hours per week you could work; 2. What do you hope to get out of an internship here? Are you considering a career in journalism?
---
WHAT ARE WE LOOKING FOR?
Easy answer: Check out what we already do. Read the Inlander, Inlander.com, and our other publications: Health & Home, a bi-monthly publication; and Annual Manual, a glossy magazine about living in the Inland Northwest.
DO WE PAY EXPENSES?
It depends. Check with us ahead of time.
HOW ABOUT ARTWORK AND PHOTOS?
We typically prefer to take care of art ourselves, but you're welcome to submit photos, drawings, diagrams, etc., for additional compensation, if we use your submission. Rates will be agreed upon before publication.
WHO SHOULD YOU PITCH?
Inlander
News and Commentary: Editor Nicholas Deshais (nickd@inlander.com)

Culture: A&C Editor Chey Scott (cheys@inlander.com)

Photography: Creative Director Derek Harrison (derekh@inlander.com)
Health & Home
Editor: Anne McGregor (annem@inlander.com)
Annual Manual
Editor: Chey Scott (cheys@inlander.com)
RIGHTS
We appreciate that freelancers are trying to make a living, and we're willing to accommodate most requests, but in all cases, we need to know up front what we're dealing with.
Unless a different arrangement is negotiated before publication, our freelance fee for articles/images includes first-time serial rights, nonexclusive web use, archival rights (microfilm, microfiche, etc.), and the right to publish in anthologies. We also assume permission to make articles/images available via third-party online databases such as AltWeeklies.com. Our fee also includes nonexclusive reprint rights, but it allows you to retain rights to sell or republish the article/image in non-competing markets outside of our distribution area, which spans west to Cheney, Wash., north to Stevens and Pend Oreille counties and Sandpoint, Idaho, east to Kellogg, Idaho, and south to Moscow/Pullman.
CONFLICTS & DISCLOSURES
Please do not pitch stories for which you have a conflict of interest. In other words, you cannot write about institutions or people in which you have some personal or financial stake. Also, we must thoroughly review story pitches that involve your friends or family. Disclosure in such cases can mitigate possible conflicts to our satisfaction, but it must be made in advance.
We also want to know if you've written a previous version of your proposed story for another publication.
Furthermore, we expect that you will not "repackage" or rewrite content you've produced for us and then sell to competitors in our market. (Competitors include all print publications and websites based in our distribution area.)
A staff position, a contract job or regular work with a competing publication in our market area will constitute a conflict of interest and preclude you from contributing to the Inlander or its sister publications.
For freelancers who regularly contribute to our pages, we insist that they don't submit work to competing publications. We pride ourselves on being different and that stretches to our regular cast of freelance writers, photographers and illustrators.
QUESTIONS?
Write Editor Nicholas Deshais (nickd@inlander.com).