Weekend Countdown: Inlander's Event E-mail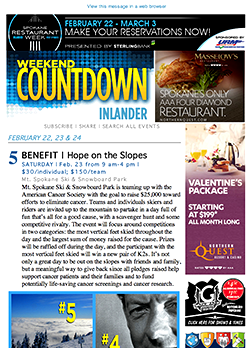 Every Friday, the Inlander serves up our top editorial picks of what to do, what to see, and what to experience in the Inland Northwest on that weekend.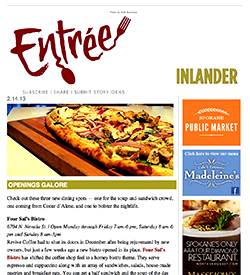 Entree: Inlander's Food E-mail
Get the up-to-date food news on venue openings and closings, recipes, local chefs' cooking tips and stories, and other food events. Delivered every Thursday as exclulsive Inlander content straight to your inbox.