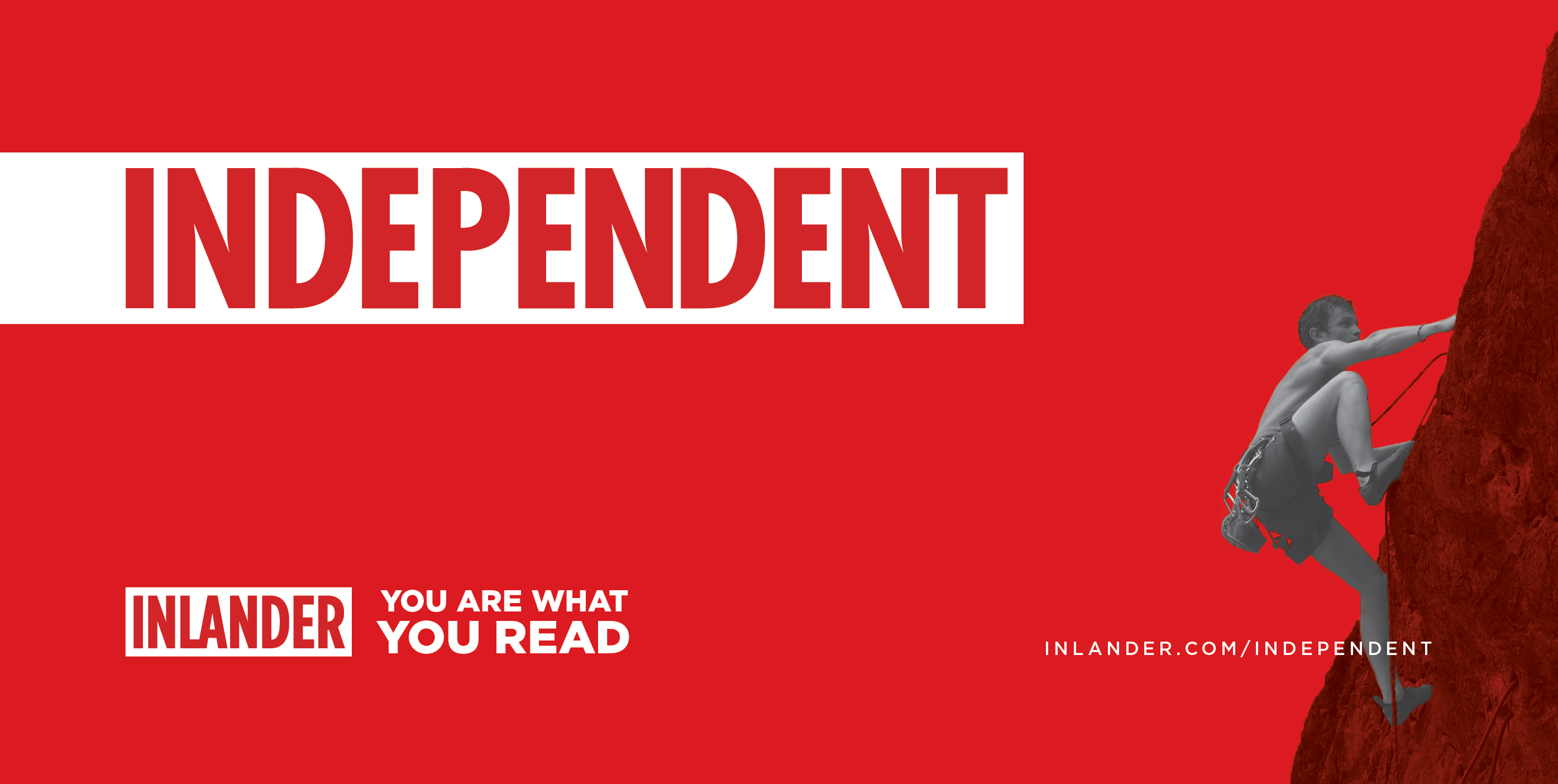 While INLANDERS might be the first to lend a hand in times of need, we'll likely be the last to ask for one. That's because we're self-reliant islands of ingenuity. All 700,000 of us.

We're entrepreneurs, summit chasers, inventers, chefs, musicians, politicians and drifters — each flying his or her own flag. And we need one paper with the guts to salute them all. Because the more informed we are, the more independent we become.
The Inlander was founded on independence — on the unwavering conviction that free and independent journalism helps a community thrive, that local ownership is best and that, in the end, a paper belongs to everyone. The Inlander is our name, but it's also an identity, a frame of mind, a people and a place, bound by geography and core community values. The people of the Inland Northwest, we are all Inlanders.
Our journey began humbly in 1993 as two brothers and their mom set out to create a new publication, a new voice, in their hometown. Today, with the same owners and the same pioneering spirit, the Inlander has become America's best read urban weekly, having enjoyed the nation's highest market penetration for the past decade. In fact, Editor & Publisher, the national journal covering the media industry, named us one of "10 Newspapers That Do It Right" in 2016.
Our team has grown significantly over the years; talented journalists from around the country come here to be a part of something special. Indeed, in a time when other media are retreating — or abandoning their commitment to communities altogether — we continue to build on our success. We've added Annual Manual, the glossy insider's guide to the region, and Health & Home, our six-times-a-year lifestyle and wellness magazine. We've also created The Menu, a directory of bars and restaurants, and Shop Local, a guide to spending your dollars right here.
Online, meanwhile, traffic to Inlander.com (a responsive site perfect for both desktop, tablet and mobile screens) is growing as readers have come to rely on us for local news and to see out what's happening in music, movies and events with our stories, analysis and the region's most expansive calendar information.
As members of the community, we also consider it a responsibility to add to its cultural vibrancy and in recent years we've convened several major community events, including Inlander Restaurant Week; Winter Party; and Volume, our annual two-day music festival in downtown Spokane.
In the end, independence demands you find your own way forward, and so it has been with the Inlander. We are you. And you are what you read. ♦
Learn how you can support the Inlander.